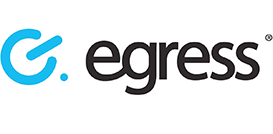 Egress is the only UK Government CPA Foundation Grade certified email encryption product. This means Egress is suitable for sharing OFFICIAL and OFFICIAL-SENSITIVE data under the current government classification policy.
Every organisation needs ways to protect their sensitive data in line with regulations, whilst making it simple for users to share files and documents. The Egress platform protects data throughout its lifecycle, from classifying it at the point of creation, to securely sharing via email or online collaboration and analysing data transfer for compliance purposes.
The Egress platform is designed with security at the forefront, particularly encrypting emails and files or storing documents securely online.